Electrical Safety Certificate Cost:
Electrical safety certificate costs will vary from location to location. London electrical safety inspection prices for example, will generally be higher than some of the smaller towns and cities. The expense of administering a business and living is higher in e.g. London so expect to pay more. Bear in mind, if you are living in a very small town or village, you can pay more in some cases (demand and supply).

Cenultra currently charges a standard charge of £99 plus for a 1 bedroom property with up to 10 circuits. But the primary trend on the internet is that companies will promote an electrical safety certificate for as little as £90 plus VAT and £20 plus VAT for the issuance of the report.
Electrical safety certificate cost when buying and selling the property:
When you are buying or selling a property, the cost of the electrical installation condition report (Known as electrical safety certificate) start from £110 plus VAT but it will vary depending on the area. A standard general house buyer or seller survey performed by your mortgage provider will not include an electrical installation condition report of the property you are buying and the surveyor gives only a basic visual inspection. Cenultra provides a residential visual safety inspection of the electrical system and electrical installation condition reports. Cenultra will give you an estimate of cost and actions required to improve the electrical installation to meet current regulations.
Electrical Safety certificate cost for a rental property:
Electrical certificate costs start from £99 plus VAT however, it also depending on the areas, properties, customers and electrical systems.
What does it cost? does an electrical security certificate cost for a commercial property?
A cost of the electrical safety certificate for a commercial property usually start from £160 but it will also vary from area to area and kind of the property (e.g. restaurant, hotel and doctor surgery). Cenultra currently charges a standard fee of £150 plus VAT for a business with up to 10 circuits and £12 plus VAT for each additional circuit.
What is an electrical security certificate?
An electrical certificate is officially called an Electrical Installation Condition Report ( Formerly known as Periodic Inspection Certificate for an Electrical Installation). A little bit of a mouthful! In plain English, it's a report containing comprehensive technical information and details about the electrical systems in your property.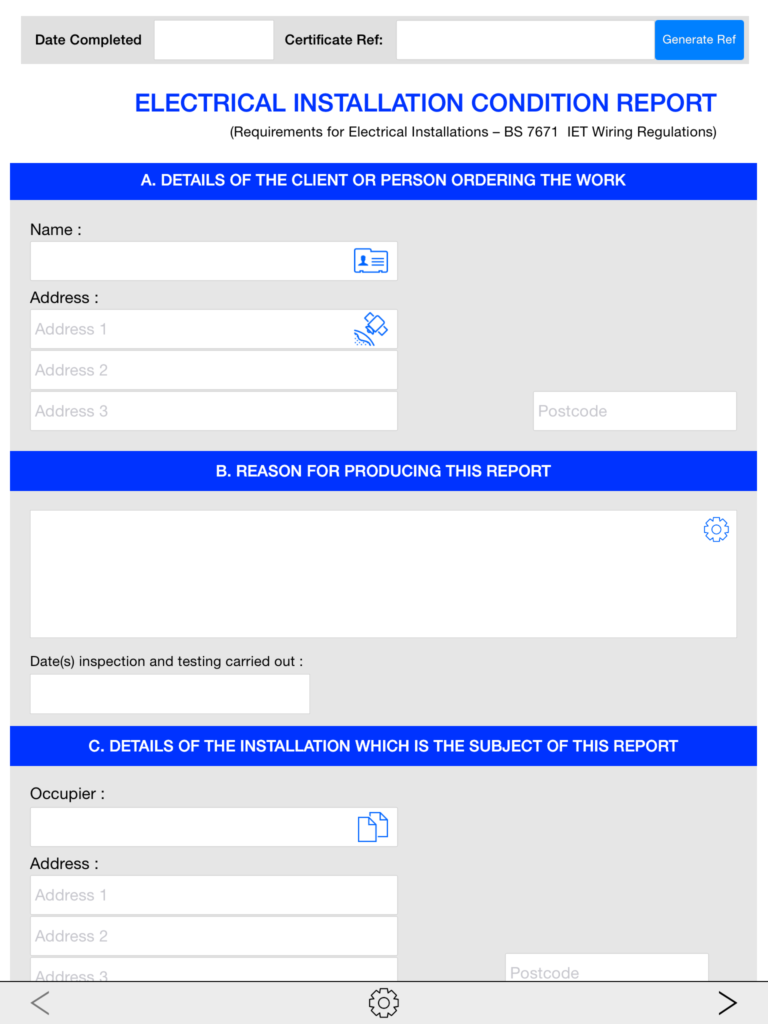 Landlord's responsibilities for an electrical certificate or electrical condition report:
It is recommended that you get a new electrical certificate when new tenants move into your rental property or once a year (whichever comes first).
It is vital that as a landlord you always keep any electrical system under your control to the very best of your capability not just for legal factors but also for the safety of your tenants. An electrical installation condition report ( known as electrical safety certificate ) for property owners is one such document which can reveal that you did satisfying actions to make sure the safety of electrical system under your control.
There is not a legal requirement for an electrical certificate for tenanted homes every year. However, electrical certificates are widely needed by the letting market. It is not really as cut and dry as Gas safety inspections in rental properties, which states the landlord is lawfully required to have an annual Gas Safety Certificate. However, various regulations do use but in nearly all cases their requirements simply specify that electrical wiring systems and appliances need to be safely maintained and installed.
Cenultra engineers are certified to carry out a professional, friendly electrical testing and inspection on your property and will reveal whether your electrical wiring meets current British requirements.
Goals of a condition report or electrical safety certificate are to:
1. Assist Finding any parts of the electrical installation that do not meet the IET Electrical wiring Laws.
2. Register the outcomes of the inspection and testing to ensure the system is safe to be used for until the next electrical wiring inspection (following any work required to make it safe).
3. Assist in discovering any issue and wear and tear that might affect electrical safety and report it.
4. Help finding anything that could lead electrical shocks and high temperatures, which can cause deaths, burns, fires and other injuries;
As we stated, the cost will vary depending on the systems and the location of the commercial, industrial and residential property. Cenultra offers an affordable Commercial and Residential Electrical Certificate and makes sure that you regularly hold a valid Electrical Safety Certificate. You can call Cenultra to know your current electrical safety certificate cost.