There is no legal duty to provide a buyer with any electrical safety certificate when selling a home or a flat. It might make the selling process easier but it is not a legal requirement in the UK. If you were a property manager or a landlord, legally you would be responsible for the electrical safety of your tenants in relation to electrical safety and would need to ensure that an electrical safety check was carried out and keep a record of that check.
If you are selling a home or a flat then if the buyer wants to perform a test that is for their own assurance.
Get an electrical safety certificate from £110.
Who may ask you to supply an electrical safety certificate?
1. When you are selling a house, your solicitor may ask you to complete a residential or commercial property information form, which includes a part associating with the electrical system.
2. If you are selling or renting your home or commercial property via a reliable representative or agent, you will always be asked to provide an electrical safety certificate. The majority of estate agencies or letting agents will choose not to let your home without one. And it is now basic practice to get electrical test certificates before proceeding with a purchase. Electrical safety certification is the most reliable method to ensure that a home is safe from an electrical perspective.
3. The potential buyer might ask you to provide one.
What is an electrical certificate?
It is a report and the official name for this report is electrical installation condition report (EICR) however but known as an electrical safety certificate. EICR will show the condition of the electrical safety in a residential or commercial property and checks the safety of the electrical installations. This kind of electrical testing is performed every five years in a commercial property and a domestic residential but this does depend on the age and condition of the installation that is being tested.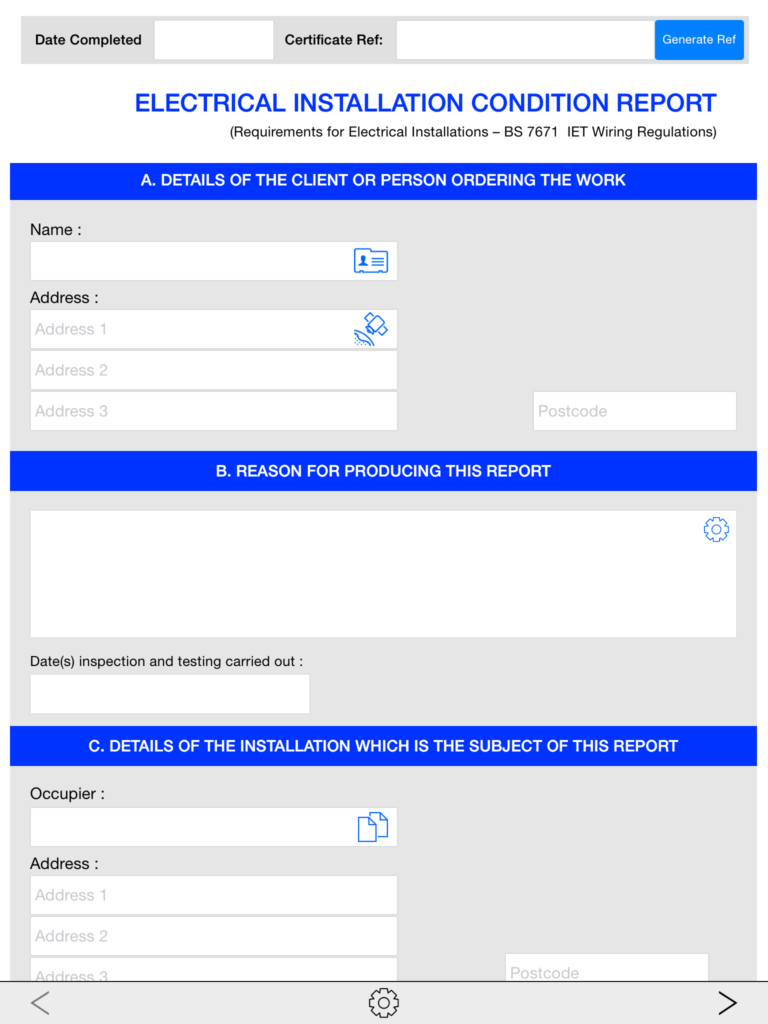 Electrical certificate for a House of Multiple Occupancy:
If you are a landlord and your rental property is a house in multiple occupations such as a student home, then it's important by law that you have a periodic electrical inspection every five years performed by a registered electrician. A result of this is the Electrical Installation Condition Report which you can keep as a record of proof of the inspection and it gives information on any remedial work which may require carrying out.