Do you need to understand who needs a gas safety certificate or gas safety records? Well, then you are in the best place. In this post, our expert explained who needs a gas safety certificate in the UK.

Who needs a gas safety certificate?
If you are letting a property in the UK, you are legally required to perform gas safety inspections every 12 months. And if you are a UK homeowner, a yearly gas safety certificate will give you peace of mind.
By law, UK landlords must have all gas appliances serviced routinely, usually once a year by a Gas Safe registered engineer. The registered engineer will supply a Gas Safety certificate upon completion of the inspection.
You must keep a record of the safety check for 2 years and issue a copy to each existing occupant within 28 days of the check being completed and release a copy to any brand-new renters until they relocate.
A yearly Gas Safety check is crucial for any gas appliance. We recommend that all homeowners do this as a matter of course, but if you are a landlord, you will have to make sure that any gas appliance given by you in your rental property has the suitable gas certificates by law. If your tenants are on a lease much shorter than 7 years, then it is your responsibility to provide a Gas Safety Certificate for appliances you are providing in the property.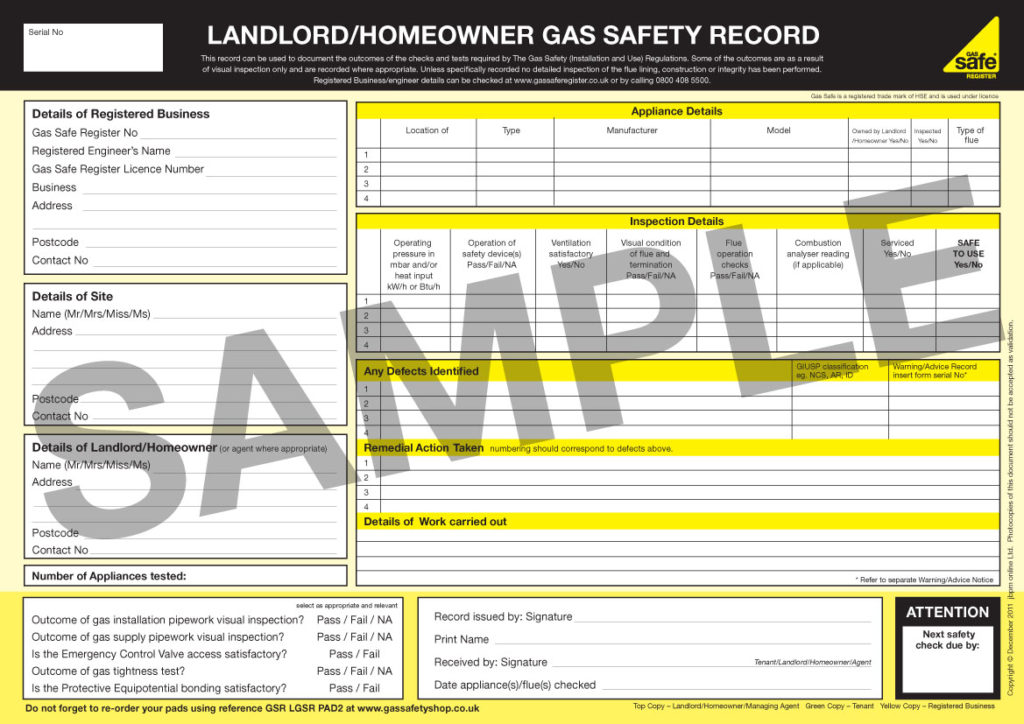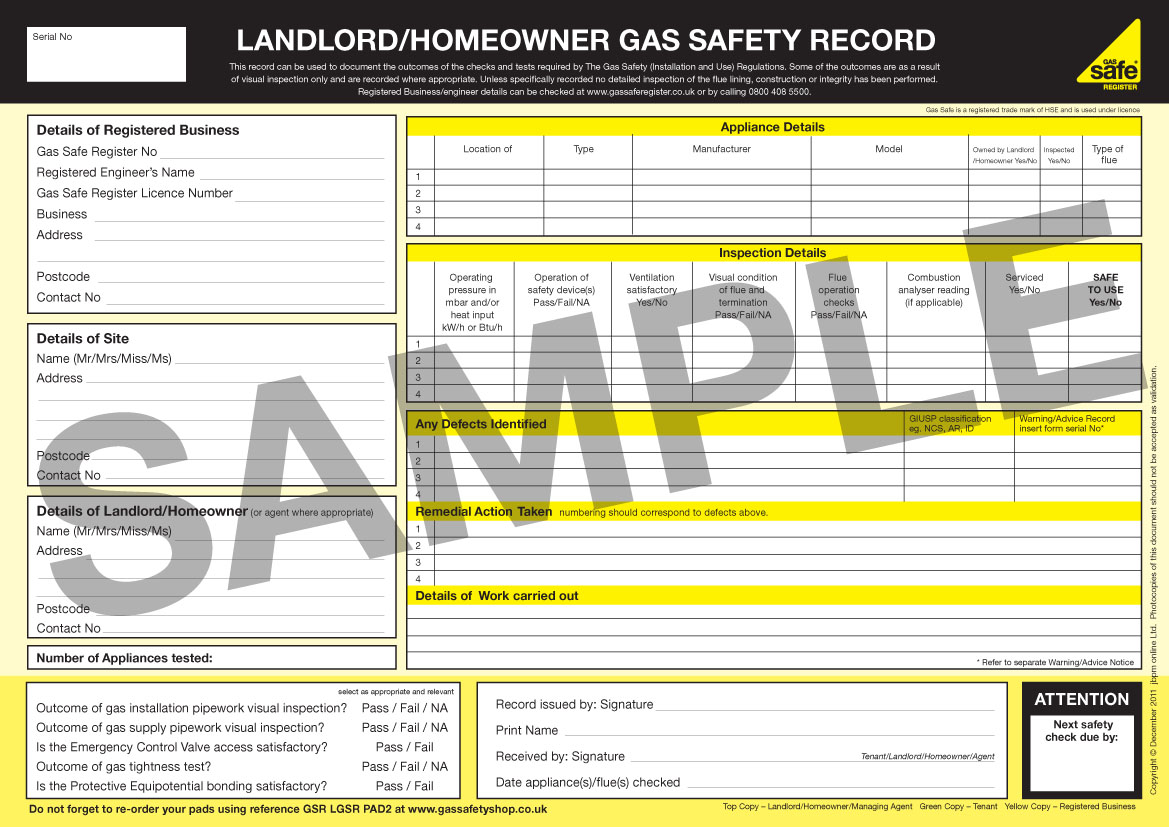 Gas safety certificate includes, but is not restricted to:
1. Registered Gas Engineers name and address or Company information
2. Landlords name and address
3. Inspection address
4. Signatures
5. Appliance details
6. This record informs you that the gas appliances are safe and the work meets the safety requirements.
7. It will also inform you when you next need to inspect and service the gas appliance. Getting your appliances inspected and serviced every year is essential to its safety and effectiveness.
Tenant's gas safety certificate:
Tenants need to get a copy of the gas safety certificate for their property from their landlord or agent. This certificate reveals that gas appliances have been safety inspected and serviced every year by a registered gas engineer.
We hope this gas service article helped you learn who needs a gas safety certificate.